Watch Camp on demand
GatsbyCamp Fall '21
Learn everything you need to know about how to Scale with Gatsby and discover new ways to stretch the size, flexibility, and complexity of your sites.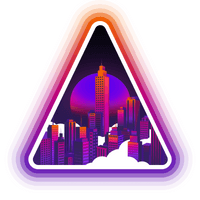 What To Expect From Camp On Demand
We brought together some of the best engineering and digital leaders in the Gatsbyverse for our one day camp event to immerse you in Jamstack education.
• Hear talks from the world's largest companies using the Jamstack
• Learn from Gatsby experts that help support the OS project
• A fireside chat with the Gatsby team
• Exciting Product announcements
Order of Appearance
You can find more details about each of the talks here on the Gatsby Blog. Register to watch and enjoy!  
Welcome back to GatsbyCamp!
with Kirsten Lambertsen  
What's New and What's Coming?
with Dustin Schau  
To Gatsby 4 and Beyond!
with Abhi Aiyer  
What React 18+ Unlocks for Gatsby
with Ward Peeters  
Docs for Everyone!
with Megan Sullivan  
Parallel Query Running with Gatsby 4
with Patrick Sullivan & Lennart Jörgens  
Native React 18 Code-Splitting with Gatsby
with Grayson Hicks  
Scale Your Website With Flexible Content Models
with Nikan Shahidi  
Add Flexibility to Your Site with Gatsby Functions
with Benedicte Raae  
Gatsby for Agency Web Teams
with Chris Marts  
🔥 Fireside Chat with the Gatsby Team
Watch Camp Today
Register here to access the human-captioned videos from the event and recieve a permanent link to the video playlist to your inbox.