Gatsby + Shopify
Control every detail of your Shopify experience
With headless Shopify and Gatsby, build amazing websites that are easy to customize, load in milliseconds, and delight every visitor.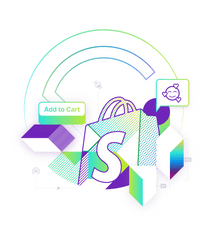 As bold as you want it to be, as fast as you need it to be.
Join the thousands of frontend teams that use Gatsby and Shopify to build secure, fast, and beautiful online shopping experiences.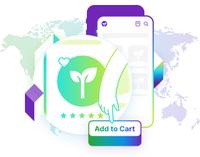 Build Rich Web Experiences
Highlight your products and services
Gatsby makes it simple to build creative Shopifys that integrate with your favorite review system, CMS, form provider, and other third-party systems - whatever your business needs to drive more traffic and convert visitors. Gatsby has 2500+ plugins to help make your next e-commerce store a success.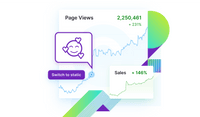 Increase Revenue
Boost organic traffic & conversions
The Gatsby Framework and Cloud are built from the ground-up to deliver the fastest possible experience to end users. Statically-generated, optimized content and media is served up to users on a secure, global CDN - inceasing Lighthouse Scores, organic traffic, accessibility, and conversions.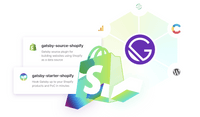 Modern Development Workflows
Shopify for business. Javascript for development.
Gatsby abstracts the Shopify API so developers can build more creative, innovative web experiences utilizing a modern git-based workflow. No need to work with website builders or difficult themes - get coding with Gatsby, your favorite React based frontend framework.
Online retailers of all sizes are faster with Gatsby
Whether you sell ten products or ten thousand products, Gatsby sites are fast, scalable, and secure. Want to take it for a test drive? Try out our Shopify demo to see a Gatsby site scale to thousands of products.
Faster page load speed
Static-site generated e-commerce stores can have a dramatic impact on page load speed, time to first paint, and other user experience metrics Google measures in their recent Core Web Vitals update. Gatsby helps dramatically improve your Lighthouse scores.
Increase visitor traffic
Gatsby helps improve your SEO by reducing page load times, improving usability metrics, and simplifying how your site is crawled by search engines which can help increase your organic and paid traffic.
Ship features faster
By decoupling your storefront and your website, your development team will be able to work faster - giving them more time to build new features, add new products, and so much more. Give them the tools they love like Git, GraphQL, React, and watch them build amazing experiences for your visitors.
Connect your favorite CMS
Combine content and data from Shopify, WordPress, Contentful, and other web services in one unified experience. No need to use tools and technology on separate domains or subdomains - unlock the full potential of the web with headless e-commerce.
Keep customer data safe and secure
With Gatsby as your frontend, all data and content is served as a static asset with no open connection to a database so your customer data is safe from attackers.
PWA out of the box
Improve visitor engagement and sales when switching to Gatsby by getting PWA functionality out of the box - offline mode, push notifications, home screen icons, etc. are all available when using Gatsby and Shopify.
Get started in minutes
Launch your Gatsby website in Gatsby Cloud for the optimal experience.