Headless CMS | Contentful
Build Your Site With Gatsby And Contentful
The leading headless website combination is easier, faster, and more secure when deployed on Gatsby Cloud.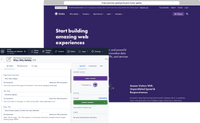 Connect Contentful & Gatsby Instantly

Instantly connect your Contentful instance with Gatsby using the Contentful Source Plugin or Starters and begin creating a best-in class authoring experience today.
Preview & Share Drafted Content

Collaborate across development or marketing teams and get feedback earlier with a shareable preview site that displays content before it goes live.
Flexibly Source Content Anywhere

Build the digital experience your brand deserves. Pull content from Contentful, eCommerce from Shopify, Payments from Stripe and hundreds of other combinations.
Build content-rich digital experiences that will amaze visitors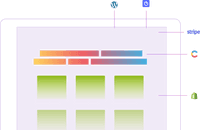 Thousands of websites rely on Contentful and Gatsby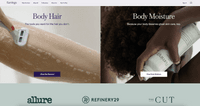 Flamingo, by Harry's, sees 5X faster page load speeds with Gatsby
Flamingo inspires a new frontier of eCommerce by allowing marketing leads and content creators to update content (copy and images) via Contentful with zero developer involvement. This enables the team to work without interruption while giving the team the flexibility to make quick updates based on customer feedback.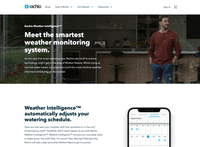 Rachio grows organic traffic through content to increase conversions
Rachio, a smart lawn watering solution, perfectly blends a mix of long-form content powered by Contentful to help improve their search engine optimization and increase organic traffic.
Gatsby and Contentful Resources
Webinar

A Contentful Content Model
Check out this webinar video with Gatsby and Contentful to learn how to build a dynamic content model that enables marketers.
Blog

Querying Content in Contentful
In this post Paul explains how you can make use of Gatsby's useStaticQuery hook to query different kinds of Contentful data to use around your site!
Guide

Quickstart with Contentful
If you're looking to build a website using Gatsby and Contentful you've come to the right place.
Get Started With Contentful on Gatsby Cloud
Create a Contentful account

Add the Contentful Source Plugin to your Gatsby site

Add your Contentful credentials to the plugin config file

Source content via the Gatsby Data Layer
Gatsby Cloud
Ready to get started?
Get started building, previewing, and deploying your website in minutes.