About Us
We're on a mission to make website building fun
Gatsby helps create and inspire improvements to the web, a critical resource for all of humanity. We do this by shortening the time to experiment, to collaborate around changes, and to deploy incremental improvements.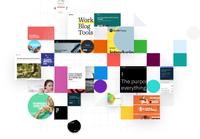 More than just a static site generator, Gatsby has all the tools for building the modern web: Plugins for seamlessly integrating data from a CMS (Content Management System), a performant React-based runtime for the framework, and a Cloud platform for delivering the fastest sites on the web. Performance. SEO. Security. Integrations. Accessibility. We've got it covered for you. Gatsby makes the hardest parts of building an amazing digital experience simple.
Our Core Values
Our core values give us a framework for leadership and daily decisions. They are the principles that guide choices and behavior, both as an organization and as individuals within it. They are essential to our success, because our commitment to these values in word and action will build a focused team and a stronger Gatsby.




What's your favorite thing about Gatsby?
"My favorite thing about Gatsby is the spirit of collaboration. I've never said to someone here, "I need help" and not had someone willing to jump in and lend a hand, even if what I need help with is outside their normal sphere of work. Collaboration runs deep in the culture of the company, and it makes it feel like a safe space to try new things and grow in my career."
— Ben Robertson, Director of Customer Success


What's the work/life balance at Gatsby?
"The People Team at Gatsby does a fantastic job of encouraging work/life balance by allowing flexibility in the workday. It means a lot to me that my manager, like the others here at Gatsby, trust me to manage when, where, and how I get my work done! My teammates and I also collaborate often and we evaluate our workloads so that there are no pain points on our team."
— Rachel Bahl, Sr. Operations Specialist


Describe a memorable moment at Gatsby.
"A memorable moment for me at Gatsby was jumping right into a Hackathon on my first day at work to build a new feature using Gatsby Functions. This experience was mind blowing, watching the whole process of product design, planning, and development evolve. It was an ecstatic experience and right from the first day, I concluded Gatsby was my new home!"
— Osegbemoh Dania, Sr. DevOps Engineer
Gatsby: A Fully Distributed Team
We have people in time zones across the world.
We're Hiring!
Interested in joining our team?